STRIKING – GRAPPLING – THROWING… OH MY!
HOW MANY TYPE OF MARTIAL ARTS ARE OUT THERE?
Have you ever wondered how many martial arts there are out there? To be honest, the answer is not as simple as a number. The Martial Arts can be explained using a TREE metaphor.
The Tree Itself – Martial Arts
Large Branches – Categories of the Martial Arts
Small Branches attached to the large ones – Types of Martial Arts (judo, tae kwon do, karate)
Leaves – Schools that teach the martial arts, whether it's the traditional way or they take combinations of different types and create their own system.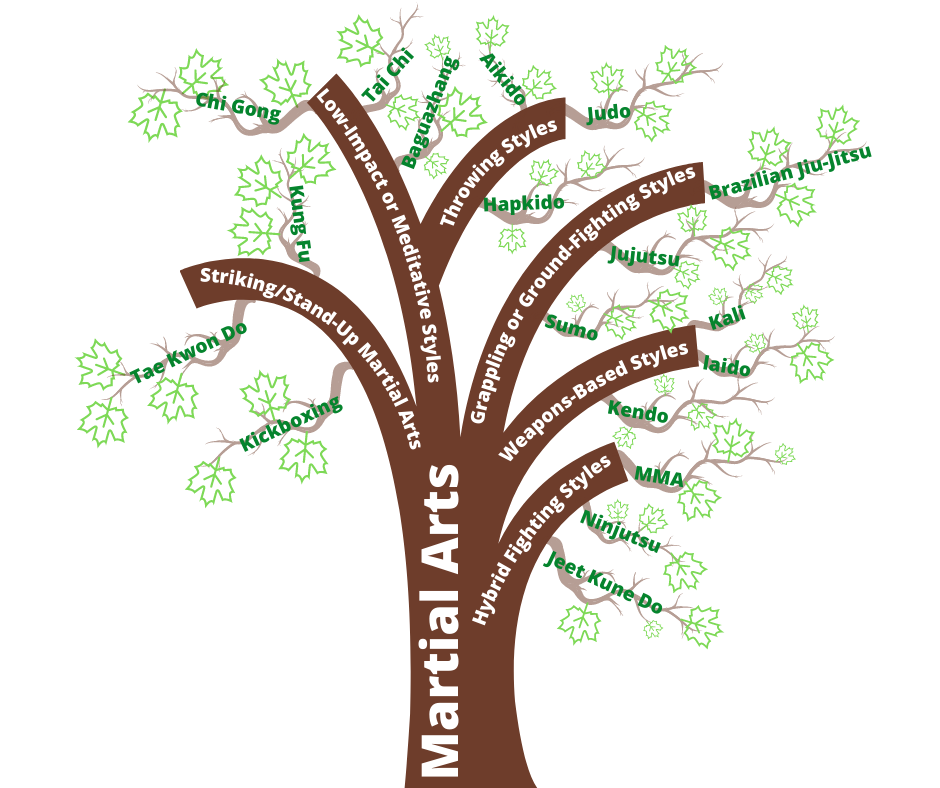 THERE ARE 6 DIFFERENT CATEGORIES:
Striking or Stand-Up Martial Arts Styles
Grappling or Ground-Fighting Styles
Throwing or Takedown Styles
Weapons-Based Styles
Low-Impact or Meditative Styles
Hybrid Fighting Styles
IN EACH OF THESE CATEGORIES ARE THE DIFFERENT TYPES OF MARTIAL ARTS:
Striking: Kung Fu – Tae Kwon Do – Kickboxing
Grappling: Brazilian Jiu-Jitsu – Jujutsu – Sumo
Throwing: Aikido – Judo – Hapkido
Weapons-Based: Kali – Iaido – Kendo
Low-Impact/Meditative: Chi Kong – Tai Chi – Baguazhang
Hybrid: MMA – Ninjutsu – Jeet Kune Do
These examples are only a few of the different types of martial arts that are out there.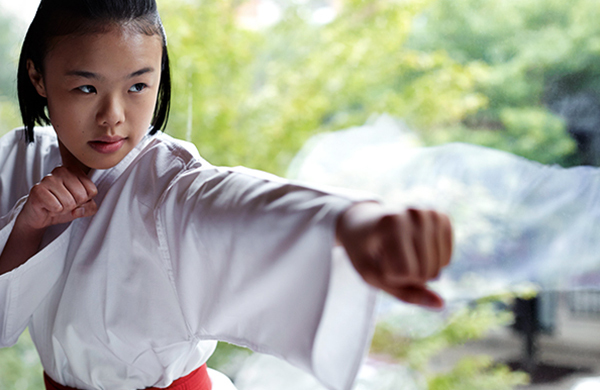 TOP 10 MOST POPULAR MARTIAL ARTS
1) Kickboxing
2) Karate
3) Aikido
4) Tae Kwon Do
5) Brazilian Jujitsu
6) Boxing
7) Krav Maga
8) Muay Thai
9) Capoeira
10) Kung Fu
TO LEARN MORE ABOUT THE MARTIAL ARTS AND WHAT THEY ARE ALL ABOUT, FOLLOW THIS BLOG! THERE IS SO MUCH AWESOME STUFF TO LEARN AND WE WOULD BE HONORED TO BE YOUR HEADQUARTERS FOR ALL THINGS MARTIAL ARTS!