Our Adult Martial Arts Classes Blend The Best Aspects Of Fitness And Self-Defense
If you're looking for a class that's incredible for your body and your mind, look no further than the World Cup Karate & Fitness! Our Adult Martial Arts class combines fitness with the martial art of Karate to get help you get fit and stay fit. Ready to meet your daily life demands with more energy and confidence?
Fill out the short form on your screen to learn more about World Cup Karate& Fitness!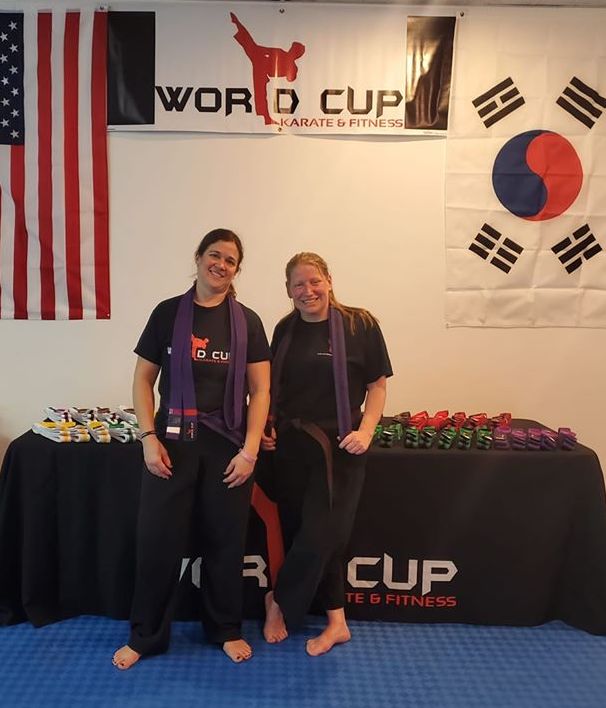 Take On A Better Workout With Our Adult Martial Arts Classes
Few exercise classes are as stimulating and practical as a Karate & Fitness workout. While you're focused on learning new moves, your body is getting serious daily exercise. No more boring, repetitive, stagnant workouts! Get ready to see your full-body potential:
Build Lean Muscle — Get toned through unique body movements and technical work.
Learn Self-Defense — Know you can defend yourself when the occasion arises, without paying for any additional self-defense classes! Gain stamina — Feel more resourceful and energetic as you practice a discipline based on focus.
Watch the Weight Loss — It's a given when you're executing those full-body movements and working hard toward your newest rank.
What Makes Us Linwood's Best Martial Arts Facility?
Stress Reduction — Forget workouts that use stress to motivate. Karate, with its hybrid mental-physical focus, is a proven stress-reliever.
Balance is Key — Karate's philosophical tenets are rewarding inside and outside of the gym. Why not use your gym time to achieve more balance and self-improvement?
For Families — While you're getting your workout, your family can, too. Practice shared values and make your extracurriculars a one-stop shop in Linwood. No more driving all over town!
Take On The Best Adult Martial Arts Classes In Town!
Ready to check out World Cup Karate & Fitness? Join us here in Linwood and check out our Adult Martial Arts Classes today! We're helping men and women of all experience levels find success.
Just fill out the short form on your screen to learn more!