Our Teen Martial Arts Classes Can Help Everyone Thrive
Looking for the perfect extracurricular to make you stand out and fit in? Our World Cup Karate & Fitness class is a fantastic option for teens who are looking to get fit, learn a specialized skill, and enjoy a class full of friends.
Now accepting new students — to join us in Linwood today for the best Teen Martial Arts classes, just fill out the short form on your screen today!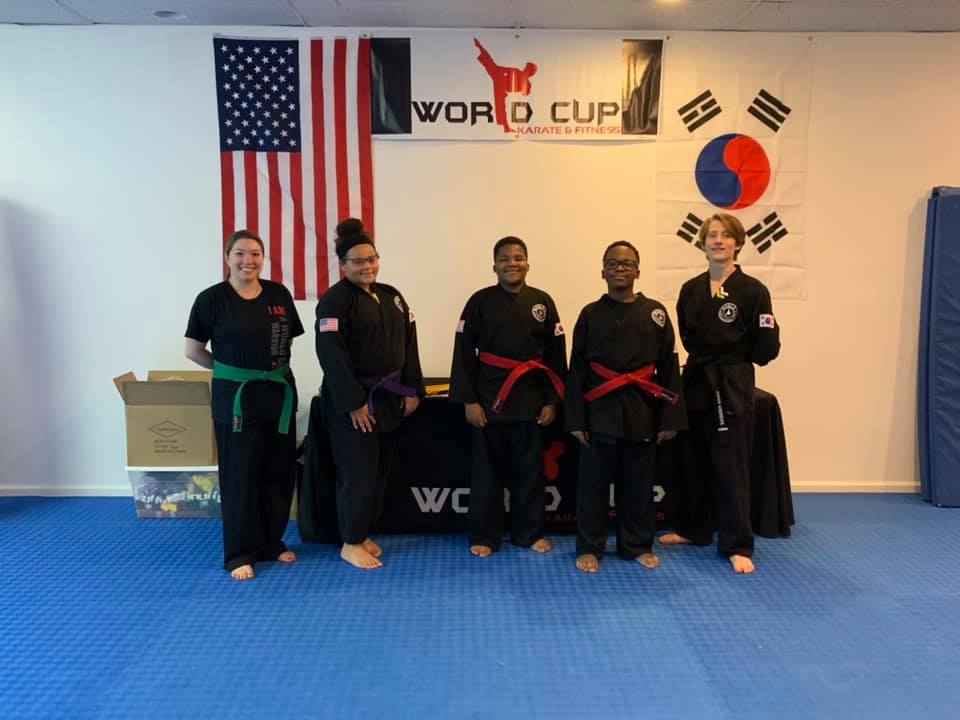 Take On The Best Teen Martial Arts Classes At World Cup Karate & Fitness
We know that the teenage years are crucial for mind and body development. That's why our Teen Martial Arts program is designed to meet teenagers where they are, with an emphasis on physical and mental strength-building. Our World Cup Karate teen members can expect to see big-time mental and physical gains:
Bigger Muscles — Build a foundation for a lifetime of healthy, toned muscles. Get stronger and learn your own power!
Mental Toughness — Karate is an incredible way to practice discipline, composure, and perseverance.
Self-Defense — Get all the skills you need to defend yourself so that you're ready and safer in threatening situations. Rest easy, knowing you can back your confidence.
Be Exceptional — And Make Exceptional Friends in Linwood!
To be exceptional, you'll need an exceptional group of peers by your side. Our instructors here in Linwood have proven to be driven and supportive. While you're working on building Karate & Fitness skills, know that you're doing something unique — in good company.
Become a Master — Move your way through rankings with tangible goal-setting and skill-building.
Have A Knack for Balance — Practice balanced movements and a healthier, more balanced life than the average teen.
Make Lifelong Friends — Join a group that's committed, brave, and fun.
Join Us In Linwood Today For The Best Teen Martial Arts Classes In Town!
Ready to feel fit, skilled, and strong? Come see us at World Cup Karate today and try our Teen Martial Arts Classes! We're helping teens all across Linwood thrive. And you could be next.
Fill out the short form on your screen to learn more today!